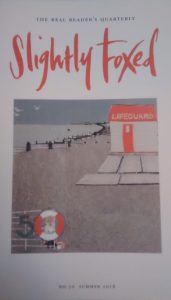 Miss Edwards is thrilled to announce that Mr South's books – The Authorised Guide to Grunty Fen and Who's Who in Grunty Fen – make an appearance in the 50th edition of the quarterly magazine for book lovers Slightly Foxed!
Esteemed journalist Sue Gaisford has written entertainingly about how she came to discover Dennis of Grunty Fen, and how she has enjoyed Mr South's books.
Needless to say all of us here at Grunty Fennery thank Sue most heartily for her article, and we are over the Honolulu Moon to be included in such an august and elegant publication!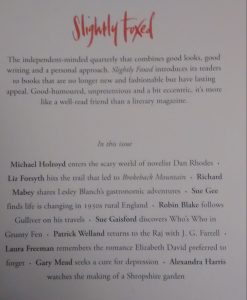 For more information about Slightly Foxed please click here or go to https://foxedquarterly.com/
For more information about Mr South's books, please click here.