Hello,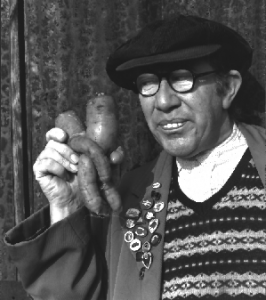 We are all very pleased at Grunty Fen to hear that Dennis's shop is now able to supply the Best Of Dennis Vol 5 on CD or a digital download. This is a collection of Dennis episodes originally released on cassette tapes.
To quote Mr South "This compilation features a wide variety of subjects involving mince, custard and gravy, army life, tortoises, the mysterious spirituality of the hadnabinfers, strange offerings in supermarkets, Gran's bloomers, budgie cages and the light harvest festival. "
Dennis spoke  on several occasions about the hadnabinfer problem but I'm no closer to an understanding. Listen to Volume 5 yourself and then perhaps you can explain it to me.
Volume 5 is only available from Dennis's shop in this location.
Fond regards
Miss Edwards