Exciting News dear reader for those with a wireless set: we had thought that Grunty Fen was forever banished from the airwaves but that is not the case – at least for this Christmas! Grunty Fen has popped up in the BBC Radio Cambridgeshire schedules.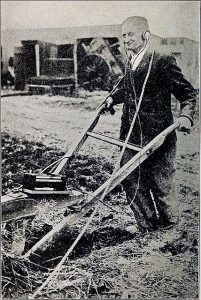 The Grunty Fen story is the result of a long investigation by that splendid young man John Devine. In it he interrogates Mr South about Dennis but also interviews Liz Sayers about Pete Sayers and his role in the creation of Dennis and his other career. For example, did you know that Pete presented music shows on both American and British television? Various fans and friends of Grunty Fen also appear in the Radio Cambridgeshire documentary and, I believe, some old episodes of Dennis will be "aired".
All that is a lot to squeeze into one programme so it will be split over two days. The first half will be broadcast on 27th December at 12 noon. The second half will be broadcast on the following day (that's the 28th December) also at 12 noon.
If you will be too busy to listen due to meat or vegetable duties you can listen at your convenience using the BBC Sounds application.
Please do listen and if you like what you hear please remember to thank Radio Cambridgeshire very loudly.
Thank you.
Miss Edwards
Grunty Fen General Stores and Post Office